PRODUCT RANGE | PROFILE RING FORGING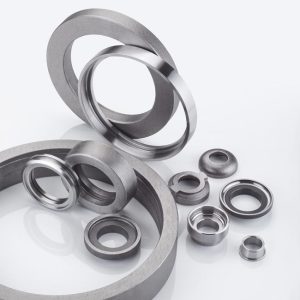 Ring forging is a centuries-old process that uses heat and pressure to create strong, durable rings. The process is very different from casting or machining, which means that each ring is unique.
I can forge rings in a variety of metals, including gold, silver, platinum, and titanium. I can also create rings with a variety of designs, including simple bands, intricate patterns, and even custom engraving.
RADHE ALLOYS developing our own technology, continuous improving our technical processes, adopting the latest manufacturing practices as a critical component manufacturer and continuously training our workforce to create a talent factory has been the keystone in building a strong foundation. Our focus on developing new processes, expanding the product record, and leveraging our innovation capabilities, is opening up new growth avenues.
RADHE ALLOYS manufactures variety of precision components and systems that find application in areas of light vehicles components, engine components, bearing components ,transmission and driveline.
Product Applications:
• Railway
• Automotive
• Off Highway
• Textile
• Engine
 
RAW MATERIAL
All incoming material undergo with stringent inspection for chemical composition and various mechanical and physical properties. We are using our sister concern laboratory to inspect raw material.
Approved raw material stored appropriately with Color Code, Heat Number and Section Size wise in seperate racks to easy access and identification.
We purchase raw material from various steel mills accordance to customer's approved steel supplier list.